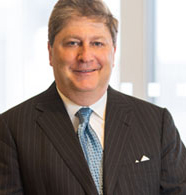 Seth Bernstein
Seth Bernstein is President and Chief Executive Officer of Alliance Bernstein (AB) and Senior Executive Vice President of AXA Equitable Holdings. Prior to that he had a 32-year career at JPMorgan Chase most recently as its Managing Director and Global Head of Managed Solutions and Strategy. In this role he was responsible for the management of all discretionary assets within the Private Banking Client Segment. Prior to June of 2012, Seth served as Managing Director and Global Head of Fixed Income & Currency for JPMorgan Asset Management for ten years. Prior to that he held the position of Chief Financial Officer at JPMorgan Chase's Investment Management and Private Banking Division.
In his early career at JPMorgan Chase, Seth was the chief financial officer for both JPMorgan Chase's Investment Management and Private Banking divisions, where he was responsible for financial management and strategic planning. Before that, he held a variety of roles in the firm's Investment Bank, including head of the coverage team, which managed JPMorgan's relationships with U.S. & Canadian telecom services companies. Before the merger of JPMorgan and Chase in 2000, Seth led JPMorgan's debt and loan capital markets team, responsible for debt underwriting and loan syndications for the firm's investment grade, high yield and emerging market clients in the U.S. He was a member of the firm's Commitments, Equity and High Yield underwriting committees. Seth oversaw growth of the firm's high yield activities from 1993 to 2000. Previously, Seth held positions in JPMorgan's equity capital markets and private placement groups.
Seth earned a B.A. in Political Science and Economics from Haverford College. Seth is a member of the board of Managers of Haverford. He is a former trustee of the Citizens Budget Commission, a non-governmental organization that focuses upon the fiscal health of New York.